Physiotherapy services in Ennis, County Clare
At YOUtherapies we understand that the story of your pain or symptoms is unique to you.
Listening to your journey and history will help us build a bespoke rehabilitation plan together thus ensuring long lasting change rather than temporary relief.
After you book you will be seen on time by your experienced, specialist physiotherapist. Sessions take place in a bright, clean, airy and private room. You also have the option of being seen online from the comfort of your own home.
The presence of an injury is not essential to book an appointment. You can also be seen for preventative reasons. Taking a proactive approach to your wellbeing can prevent issues down the line and lead to a better quality of life.
YOUtherapies will soon have a private members only area with specialist content and exercises for your individual health journey. See how being a member can benefit you.
Physiotherapy
For all your aches, pains, injuries or worries about your physical body. Exercise, dry needling and hands-on treatments available.
Men's Health
For help with pelvic pain, erectile dysfunction, urinary or faecal incontinence and anorectal dysfunction.
Clinical Yoga
For care of your full body by challenging your concentration, patience, breath and stamina while moving through physically demanding postures.
Clinical Pilates
For improving your strength, mobility, coordination and balance in a group or private environment.
Women's Health
For general, hormonal, pregnancy or age related changes about your female body. Pre and postnatal checks and baby friendly sessions available.
Remedial Massage
For giving yourself and your muscles some time to rest and release or to prepare your body for sporting events.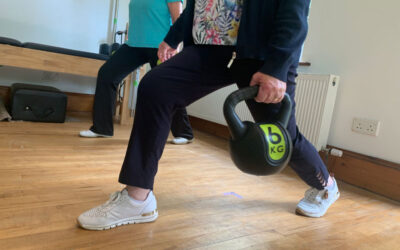 Aging is associated with several biological changes some of these include the reduction of muscle, strength, function leading to frailty. As we all know, it's natural to see some changes as we age, however you can slow down the decline through movement. Physical...
read more