A bit about
YOUR

therapist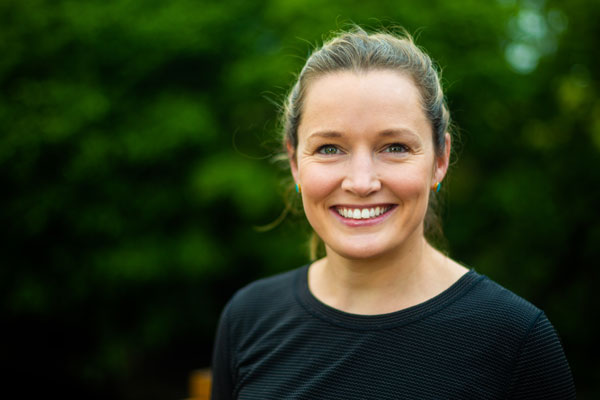 Chartered and state registered Physiotherapist
MSc Physiotherapy
BSc(hons) Sports Rehabilitation

My entry into a career in healthcare and fitness began in 2002 when I studied Physiology and Sports Rehabilitation at IT Carlow. During this four year degree I gained a great interest into the human body, a lifeguard certificate, a National Certificate in Exercise and Fitness as well as internships in the Athletic Therapy department of a Pennsylvanian university and in South Africa's prestigious High Performance Centre.
I emerged in 2006 with a 2.1 honours degree and my first full time job. Under guidance of an experienced physical therapist I worked in a private practice as a graduate sports rehabilitator for 2 years before setting my sights on further learning and experience.
In 2008 I headed for Australia, which at the time was the leader in musculoskeletal research and sports physiotherapy. Over two years I was fortunate to work alongside some of Australia's finest physiotherapy graduates improving my hands-on and reasoning skills greatly. This was where much of my clinical pilates training for mat-work as well as reformer, cadillac and wunda chair programming was completed.
Having the desire to increase my knowledge further, I exchanged my life Down Under for the hills of Yorkshire. Through the University of Huddersfield I completed my postgraduate diploma (2012) and subsequent Masters (2016) in Physiotherapy gaining valuable clinical and teaching experience in both the public and private sectors along the way.
I spent much of these postgraduate years improving my understanding of the modern neuroscience of pain, injury and recovery. I've also completed additional study in the area of Women's Health and on injury in our younger adults and look forward to sharing this specialist knowledge with you.
Developing a deeper knowledge of the brain and psychosocial aspect associated with pain as well as other physical symptoms, made me, at times, query some of my traditional physiotherapy practices so I sought once again more formal study. As a result 2018 took me to Ecuador where I completed a 200 hour yoga teacher training qualification, a path which I intend to delve further into as another adjunct to my skills.
After embarking on this professional journey I now finally feel equipped to have my own business and help you with your physiotherapeutic journey.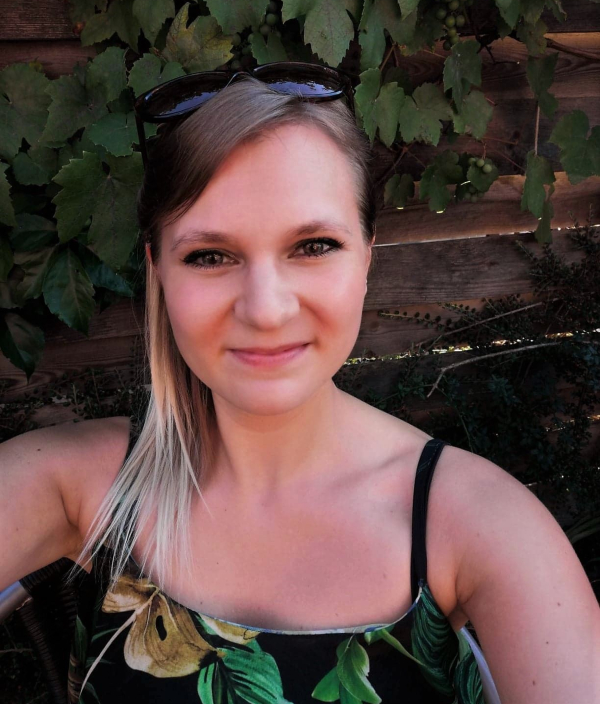 Chartered and state registered Physiotherapist
MSc Physiotherapy

Hi, I'm Cyrielle, I'm a Belgian physiotherapist excited to be setting up home in County Clare. After a road trip with my best friend in 2016 I completely fell in love with Ireland, it's culture, adorable people and breathtaking landscapes.
I graduated in 2014 after 4 years of study in La Haute Ecole de la Province de Liège in Belgium with a masters in physiotherapy. After graduation I gained fabulous widespread experience in CHR de la Citadelle in Liège. This large hospital enabled me to work as part of a great multidisciplinary team and develop my skills across all disciplines of physiotherapy including respiratory, paediatrics, neuro and orthopaedics.
During my studies I was especially interested in the urological and gynaecological field and began training in pelvic floor rehabilitation for women by EIRPP in France. I kept adding more qualifications including pelvic pain, sexology, pelvic floor rehabilitation for men and anorectal rehabilitation. For the past 5 years I have been working in private practice alongside a gynaecologist which enables me to work with women through the whole pregnancy journey from delivery preparation to postnatal care as well as later in life stages including peri-menopause and post surgery.
I am proud to be in a position to inform and raise awareness about the issues that men and women during all life stages can have around the pelvis. It's important to know that you can get help. As a physiotherapist I assure you I will be attentive, supportive and discreet with your information with no judgement.
I love to learn and regularly update my skills through personal study and professional courses. In my spare time I am very active. I enjoy hiking, running, horse riding, gym and dancing (Tango, salsa, bachata, kizomba….all kinds of dancing) And I definitely want to give Irish dancing a try. I love travelling and discovering other countries and cultures, good food and drinks. I can bake you desserts but don't ask me to cook!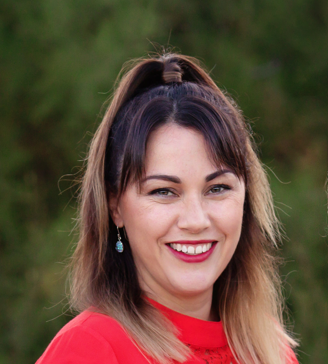 Born and bred in Hawkes Bay, New Zealand I have recently immigrated back to Ireland with my Clare born husband Tom and two children Saoirse and Luca. After many years living abroad it was time to come home for the kids to learn their Irish heritage and reconnect with family.
For most of my career I have been involved with either growth and development of a business, well-being or project management. You may even recognise me from when I worked in some of the local medical centres around Ennis in the 2000s.
I am someone who likes to work hard but have fun while doing it. We have just sold two cafes before moving back, so am no stranger to the challenging world of hospitality and can make you a great cuppa if you do end up having to wait for your appointment. We can chat about rugby but I'm still an All Blacks supporter!
I look forward to welcoming you when you next visit YOUtherapies.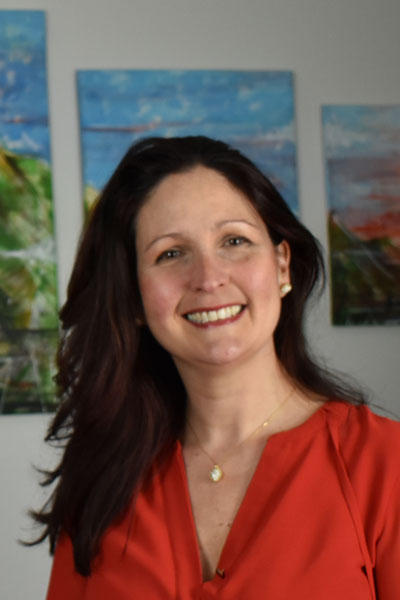 Psychologist, Master in Psychology of Childhood and Adolescence,
Registered as a Graduate Member at the Psychological Society of Ireland.
I nowadays consider myself a citizen of the world with Colombian, Venezuelan and Irish nationalities. I graduated as a Psychologist in Venezuela in 1996 and have accumulated more than 26 years of experience in different areas related to my profession, from the organizational to clinical and counselling. 
Besides my studies in Psychology and Psychotherapy Techniques and being a passionate and curious student I have never stopped learning, so I also hold a Specialization in Marketing and certification as a Children Storyteller, being one of my biggest passions to write stories for children which I also use in my therapy sessions.
I work with adults, children and adolescents, applying a holistic and systemic approach and integrating different resources and techniques I have prepared myself on and applied during all these years like Narrative Therapy, Bioneuroemocion®, Cognitive Behavioural Therapy (CBT), Play Therapy, therapy with dolls (Playmobil), Mindfulness, Meditation, Psychoanalysis, among others. 
I am also an experienced facilitator and communicator and love guiding workshops and group therapies which are perfect to complement the healing process towards an integral wellbeing. 
To book with me or find out more about the counselling therapy that I and Kintgugi Wellbeing provide at YOUtherapies
click here
.
Cyrielle, Thank you so much. My body post pregnancy felt like a battlefield – needless to say that it felt like I had lost that particular battle – but your exercises helped me get back in shape and strengthen my pelvic floor to the point that I'm not afraid of sneezing in public anymore! Your exercises are clear, precise and – most importantly – efficient, your smile made it nearly close to pleasant! Oh, and my hubby is also quite grateful!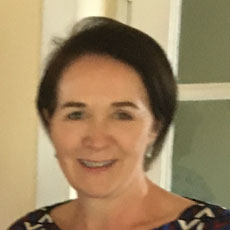 High standards of hygiene
I'm fairly fit for an old one (54) but I am aware that walking only makes you fit to walk! About 2 years ago I had a back injury in no small part due to a long career of nursing and although I didn't require surgery I had physio, acupuncture and a nerve block. All of the people I went to told me that flexibility and a strengthened core were so important as we age.
I started with Aideen a year ago and I do one Pilates and one yoga class a week. I love the class it's fun and she gets me working muscles that never moved before. I equally love the place as I suffer a little with OCD so cleanliness is a priority to me. Aideen pre and post Covid has high standards of hygiene controls in place. I am delighted with the progress I have made and hope to have Aideen coach me for a long time.
Stephanie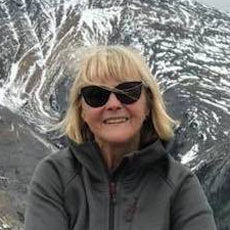 Challenging, enjoyable and energising
I have seen Aideen for physiotherapy treatment for various issues over the years and each time her expertise and knowledge has helped me overcome my problems. She inspires confidence and is meticulous and professional in her approach to getting you mobile again. I also attended her Pilates classes which she led with the same attention to detail. Whilst always challenging, her individual advice and direction ensured the greatest benefit was gained, and her great personality guaranteed they were fun!

When Aideen moved back to Ireland it was definitely a case of 'Yorkshire's loss is County Clare's gain'. So it was great to hear Aideen was offering video classes and I tried one last week. It was a challenging, enjoyable and energising session which worked really well and I am looking forward to the next one! I can't recommend Aideen highly enough for either her classes or her physiotherapy services!