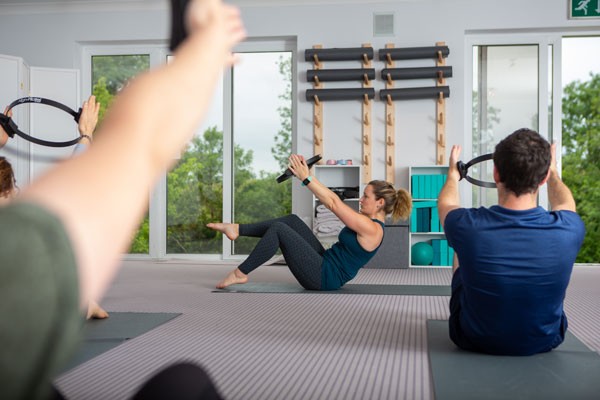 Pilates is a form of exercise that has been around for over 100 years and has become popular amongst health professionals for rehabilitation of injury and back pain.
It focuses on strengthening all muscles in your body in a flowing style as well as stretching with controlled precise movement.
Your PhysILATES classes with YOUtherapies are limited to 12 participants to allow your physiotherapist instructor to watch your technique and assist individuals where necessary.
If you have not done pilates before you should have at least one 1:1 session prior to joining the group classes. Have a look at our current class timetable here or get in touch to find out which class would suit your needs. Private or smaller group clinical pilates sessions can also be arranged if desired.