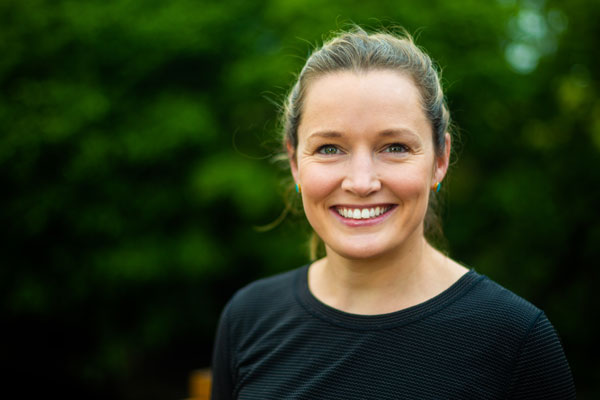 Chartered and state registered Physiotherapist
MSc Physiotherapy
BSc(hons) Sports Rehabilitation

My entry into a career in healthcare and fitness began in 2002 when I studied Physiology and Health Science at IT Carlow. During this four year degree I gained a great interest into the human body, a lifeguard certificate, a National Certificate in Exercise and Fitness as well as internships in the Athletic Therapy department of a Pennsylvanian university and in South Africa's prestigious High Performance Centre.
I emerged in 2006 with a 2.1 honours degree and my first full time job. Under guidance of an experienced physical therapist I worked in a private practice as a graduate sports rehabilitator for 2 years before setting my sights on further learning and experience.
In 2008 I headed for Australia, which at the time was the leader in musculoskeletal research and sports physiotherapy. Over two years I was fortunate to work alongside some of Australia's finest physiotherapy graduates improving my hands-on and reasoning skills greatly. This was where much of my clinical pilates training for mat-work as well as reformer, cadillac and wunda chair programming was completed.
Having the desire to increase my knowledge further, I exchanged my life Down Under for the hills of Yorkshire. Through the University of Huddersfield I completed my postgraduate diploma (2012) and subsequent Masters (2016) in Physiotherapy gaining valuable clinical and teaching experience in both the public and private sectors along the way.
I spent much of these postgraduate years improving my understanding of the modern neuroscience of pain, injury and recovery. I've also completed additional study in the area of Women's Health and on injury in our younger adults and look forward to sharing this specialist knowledge with you.
Developing a deeper knowledge of the brain and psychosocial aspect associated with pain as well as other physical symptoms, made me, at times, query some of my traditional physiotherapy practices so I sought once again more formal study. As a result 2018 took me to Ecuador where I completed a 200 hour yoga teacher training qualification, a path which I intend to delve further into as another adjunct to my skills.
After embarking on this professional journey I now finally feel equipped to have my own business and help you with your physiotherapeutic journey.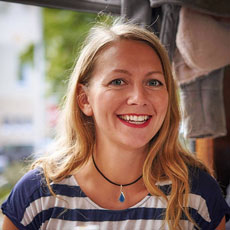 Inspiring energy and a heart full of love
Aideen is a faboulos yogateacher! I had the pleasure to take several of her yoga classes and loved every single minute of it! She exactly let's you know whats going on in your body and helps you to stay safe and prevent possible injuries all the time.
Aideen knows everything about the body and is happy to share. Her classes are all about how you can incorporate yoga into your body without judging, comparing and forcing yourself into unhealthy asanas.
Besides being an experienced teacher Aideen is a wonderful soul with an inspiring energy and a heart full of love for her students 
Nicole Brehm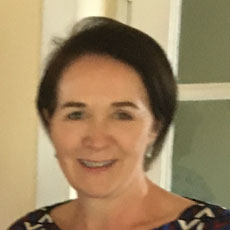 High standards of hygiene
I'm fairly fit for an old one (54) but I am aware that walking only makes you fit to walk! About 2 years ago I had a back injury in no small part due to a long career of nursing and although I didn't require surgery I had physio, acupuncture and a nerve block. All of the people I went to told me that flexibility and a strengthened core were so important as we age.
I started with Aideen a year ago and I do one Pilates and one yoga class a week. I love the class it's fun and she gets me working muscles that never moved before. I equally love the place as I suffer a little with OCD so cleanliness is a priority to me. Aideen pre and post Covid has high standards of hygiene controls in place. I am delighted with the progress I have made and hope to have Aideen coach me for a long time.
Stephanie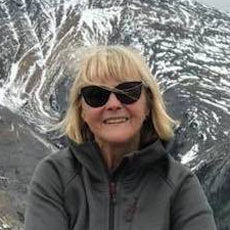 Challenging, enjoyable and energising
I have seen Aideen for physiotherapy treatment for various issues over the years and each time her expertise and knowledge has helped me overcome my problems. She inspires confidence and is meticulous and professional in her approach to getting you mobile again. I also attended her Pilates classes which she led with the same attention to detail. Whilst always challenging, her individual advice and direction ensured the greatest benefit was gained, and her great personality guaranteed they were fun!

When Aideen moved back to Ireland it was definitely a case of 'Yorkshire's loss is County Clare's gain'. So it was great to hear Aideen was offering video classes and I tried one last week. It was a challenging, enjoyable and energising session which worked really well and I am looking forward to the next one! I can't recommend Aideen highly enough for either her classes or her physiotherapy services!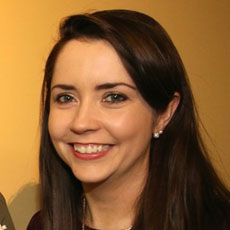 Professional, thorough, and completely client focused
Aideen in YOUtherapies is just fantastic. She is professional, thorough, and completely client focused. Having recently undergone a C section, I attended her mama and babies postnatal Pilates group. After 5 weeks of classes I see a huge difference in my strength and I credit Aideen with the difference. Classes are also lots of fun and I really enjoyed them! Can't wait for the next round already!